Next Con­cert
Sergei Rach­maninov: Vigil­ia
To 31.10. klo 19, Uspenskin katedraali / La 2.11. klo 20, Espoon Tuomi­okirkko
To 31.10. klo 19, Uspenskin katedraali
Liput 20€/15€
La 2.11. klo 20, Espoon Tuomi­okirkko
Vapaa pääsy, ohjelma 10€
Syyskauden yhtenä pää­pro­jek­t­ina Dom­in­an­tella on Sergei Rah­maninov­in kirkkomusiikkiteos Vigil­ia. Teos esitetään loka-mar­raskuun vaiht­eessa kah­desti: Helsingis­sä Uspenskin katedraalissa sekä Pyhäin­päivän iltana Espoon tuomi­okirkossa.
Vuonna 1915 valmis­tunutta teknisesti vaativaa Vigili­aa void­aan pitää yhtenä Rach­maninov­in pääteok­sena, kuten säveltäjä on itsekin toden­nut. Teok­sen kesto on noin 55 minuut­tia ja se on säv­el­letty suurelle kuorolle. Teos esitetään ilman instru­ment­teja, a cap­pella. Suuren sekak­uoron lisäk­si esityskokoon­panoon kuuluvat altto- ja ten­orisol­istit. Merkit­tävä rooli teok­sessa on myös kuoron mata­lilla bas­soäänillä.
Lue lisää
Näytä vähem­män
About Dom­in­ante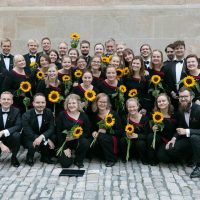 Dom­in­ante's inter­na­tion­al con­cert tours
Dom­in­ante tours abroad yearly in search of new audi­ences and music­al inspir­a­tion. The choir both attends inter­na­tion­al fest­ivals and organ­ises inde­pend­ent con­cert tours.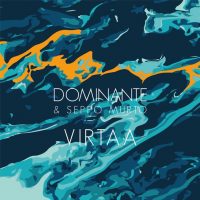 Listen to Dom­in­ante's record­ings
Dom­in­ante has appeared on more than 20 record­ings. You can listen to excerpts from the albums here on our web­site, and many of the record­ings are also avail­able for stream­ing on Spo­ti­fy.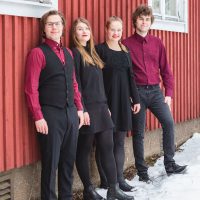 Book a Dom­in­ante quar­tet for your event
A Dom­in­ante's vocal quar­tets' per­form­ance enhances any event: cas­u­al of form­al, big or small. Per­form­ances are avail­able with mixed, female or male groups.